Submitted by
admin
on Wed, 15/06/2016 - 14:01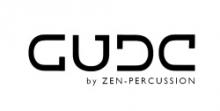 Exploitation and Care of
Guda

Tongue Drum by Zen-Percussion

In the production of every Guda drum model, we use high-quality materials only. One of the key features of our instruments is that all of them are made of stainless steel. That gives to our steel drums clean bright sound and also allows to minimize care of the instruments. Our stailess steel has high mechanical strength, it is resistant to chemicals and is 100% rust-resistant. Most of our customers travel around the world from rainforests to seashores, therefore durability and corrosion resistance were the priority for us.
So, all tongue drums made by Zen-Percussion are very unpretentious and easy to use. Care of them is just a cleaning with a soft cloth from dust from time to time. Sometimes spots may appear on the instrument - usually, they are fingerprints which are noticeable on the glossy surface. While playing, particles of skin oil and sweat may leave spots on the smooth surface of the instrument. These spots may be easily cleaned with detergent, but we recommend to use WD spray and a soft cloth. After the wiping the instrument is completely cleaned and polished. We have different finishings, and some of them are more durable (such as mat black and brown), and some are more gentle (such as "satin" or "bronze"). But anyway all Guda models are rust resistant (we have models made of stainless steel, aluminum and brass, all are immune to rust)
Some advices for
Guda

Drum users:
 
Do not drop the instrument, do not beat it with heavy objects. The instrument is very durable, but tongues may be deformed and scale of the instrument may be broken;
Do not scratch your tongue drum. The instrument is very durable and unpretentious but sharp hard objects are able to leave marks on the surface of

Guda

drum and to spoil its appearance;
Significant changes in temperature may change the sound of the instrument (for example, if in the winter you have entered from the street into a warm room and then accidentally placed the drum near the heater);
Slight dirt may be cleaned with soft cloth or soft cloth wetted in alcohol, for a better result);
We recommend using

WD

spray after long-term usage or oily and dirty spots appearance. It provides glossy shine on the surface of your

Guda

 drum;
Instruments of

Fx

series (with integrated pickups and output jack) are not recommend to lower under the water, they also should not be exposed to excessive heat. 

Both the instrument and pickups are corrosion resistant, however, we don't recommend to do that.

Pressing or bending the tongues will detune your Guda!

Please do not put the instrument on the central bass tongue (for Guda Plus, Double, Coin, Ortus models). It could be damaged with time.
Transport Guda in the travel bag, do not press it with other baggage
If you decide to remove the wooden plug - please do it carefully and do not damage the tongues. The plug holds tight so try to turn and pull of it but do not press the tongues during this operation
We advice to play Guda Drum with fingers or light soft mallets.

Do not use your knuckles, drum sticks and heavy mallets!
Even if something happened with your instrument, please write to Zen-Percussion & Guda Drum support e-mail: support@guda-drum.com . We will answer as soon as possible and find the solution. We provide support to our clients even after they have purchased and received our products. If your instrument has detuned or has got significant deformation, we can tune it for free, fix or or make an exchange on favorable terms, but all of these issues are discussed individually.